If you receive a Charlotte traffic ticket, you have options. First, you have the choice of handling it yourself. Or, you can hire a lawyer. No doubt you are getting many letters from lawyers offering all kinds of prices and promises. Beware of going with the cheapest one. If not handled properly, consequences can include suspension of your license by the NC DMV. What you really want is a Charlotte traffic ticket attorney who is reasonable in price but will get the job done. Here, we explain your choices: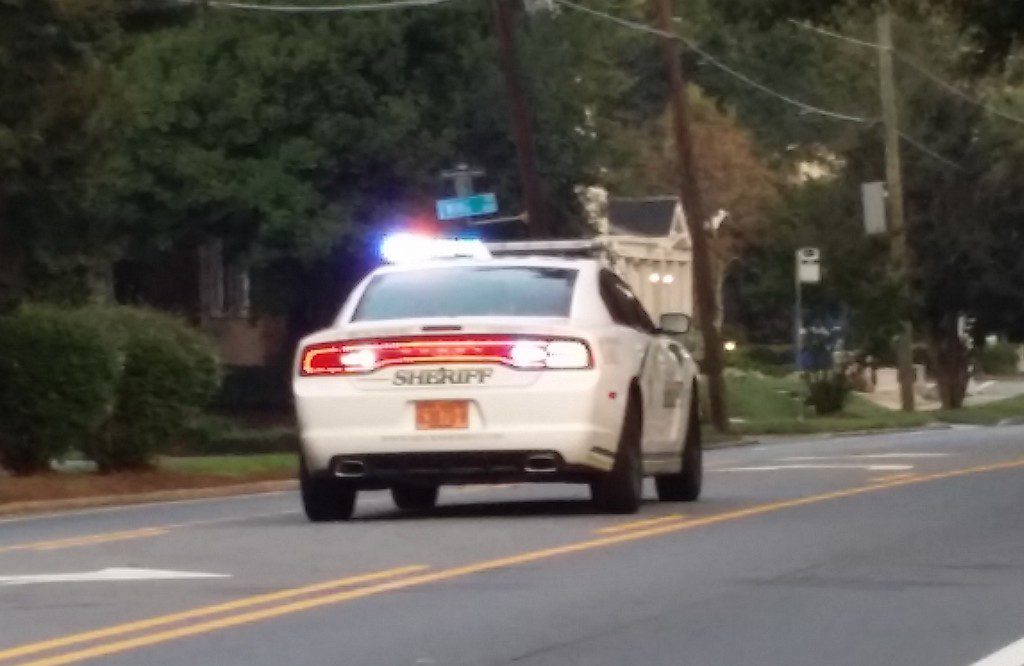 Your Charlotte Traffic Ticket Options
Option #1: Simply Pay and Move On
This is the easy choice. You can even pay online. No problem. But, this is not a good idea. First, by paying, you are pleading guilty to the offense charged. You get no reduction in insurance points. And you pay the full fine amount. Respectfully, there is no incentive to simply pay your ticket.
Option #2: Represent Yourself
The law allows you to go to court and represent yourself. In fact, the State would prefer to not deal with lawyers. Why? They can slow the process and ask for things like evidence. The only reason you represent yourself is to save money. Here is the good news. Charlotte traffic ticket lawyers are not expensive. Our firm charges an average fee of $150.00. At that price, it is worth not having to drive downtown, park, and walk to the courthouse. Not to mention the several hours you spend going through security and standing in long lines waiting. Finally, you meet with a prosecutor and try to negotiate a reduction. Even if this does not convince you, the savings in insurance points alone easily justifies the attorney fee. Instead of taking your time, let our firm deal with it.
Option #3: Hire Our Firm
If you hire us, our law firm handles your Charlotte traffic ticket from start to finish. We keep the process simple and get it done. We save you time, stress, and in most cases, real money. Of course, if you have a bad driving record, our job is more difficult. But regardless of your past, we can usually make a difference. And unlike some of the cheaper lawyers that send letters, we actually have an office here in Charlotte. And most importantly, we are here if anything comes up later.  Ready to get started? Call us now at 704-334-7897 or simply click the How to Hire Us page.
What We Need From You
First, we need a copy of your ticket and current driving record. You can download your North Carolina driving record from the NC DMV website. Next, sign and return our Firm Retainer and Waiver of Appearance forms. The Retainer makes us your lawyer. And the Waiver form allows us to appear on your behalf. Finally, pay our attorney fee and projected court costs either online or by phone. As we promised, we make this process easy. After all, it's just a speeding ticket.
What We Do
First, we go to court on your scheduled date. Instead of you having to park and wait in line, we do it for you. Next, we review your file and the State's evidence against you. Then, we negotiate with the Assistant District Attorney to either dismiss or reduce your charge. Finally, we email you confirmation that your case is resolved and tell you the outcome. That's it. How simple is that?
Probably the most common Charlotte traffic ticket is for speeding. Of course. But if you have a good driving record, we negotiate an improper equipment reduced charge. Since this reduced charge carries no insurance points, it is our favorite. Next, if improper equipment is not available, we like PJC (prayer for judgment continued). Here, if you get no more tickets in a year, the original charge is dismissed. While there are still fines to pay, we protect your driving record. Finally, if your prior record is bad, we negotiate either point and/or fine reductions. Consequently, we can usually help no matter what your situation. And if we cannot, we refund your attorney fee. Period.
Who We Are
Our office is located in uptown Charlotte at 301 South McDowell Street, Suite 814, in the Cameron Brown building. Although we primarily focus our practice on driving while impaired (DWI) defense, we also help individuals with Charlotte traffic tickets. Because many of our DUI clients usually have associated traffic tickets, this is something we already do. Hence, we do not send out fliers or mailers. Instead, our firm relies on word of mouth and information on our websites.
Now You Have Real Choices
The decision of whether to hire a lawyer, and which one is now up to you. Hopefully, you realize the difference an experienced Charlotte traffic ticket lawyer can make. Before you decide, we encourage you to review our website and learn more about what we can do. For questions about your particular charge, just click our Traffic Offenses page. Give us a call. We are here to help. Don't let a Charlotte traffic ticket cause you any more stress. Instead, let us handle the ticket for you. Call now.