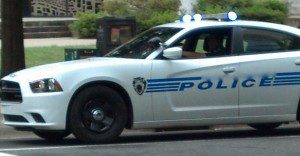 Reckless driving is a surprisingly common charge.  This is because the law that defines it is written so broadly.  The statute, in relevant part, reads, "Any person who drives any vehicle upon a highway or any public vehicular area carelessly and heedlessly in willful or wanton disregard of the rights or safety of others shall be guilty of reckless driving."  It doesn't stop there, however, but goes on to say, "Any person who drives any vehicle upon a highway or any public vehicular area without due caution and circumspection and at a speed or in a manner so as to endanger or be likely to endanger any person or property shall be guilty of reckless driving."  The same statute, gives the punishment level for reckless driving, "Reckless driving… is a Class 2 misdemeanor."  With such a simple statute, the legislature created a very broad offense that has a fairly serious level of punishment.  There may be many times that you may have technically committed reckless driving.  Obviously, there are a huge number of actions that could fall under this crime.
If you read the language of the law, it is clear that it was written to give law enforcement officers broad authority to charge people for a variety of actions on the road.  Just how carefully defined is driving "carelessly and heedlessly?"  Or what does it mean to drive "without due caution and circumspection?"  It depends on the individual facts of the particular case as to whether a person should be charged with reckless driving.  Oftentimes, when a person is charged with reckless driving, they are also charged with another offense, such as DWI or speeding.
Reckless driving is a Class 2 misdemeanor. Unlike simple speeding, it is not considered an infraction, but a crime.  If you are convicted, you could face a fine of up to $1,000.  You could also potentially face a sentence of 1-60 days in jail, depending on your prior record level.  In addition, if you are convicted of reckless driving it results in 4 points on your license. If you incur 12 points on your license within three years, your license could be suspended. If your license has been suspended because you accumulated 12 points on your license, and you get it back, if you get 8 more points in the next 3 years, then your license will be suspended again.  With a reckless driving charge, there is another way to lose your license.  If you get one or more reckless driving convictions, and one or more speeding in excess of 55 miles per hour convictions within 12 months of each other, you could have your license revoked.
A further punishment of reckless driving is the insurance points that you could accumulate under North Carolina's Safe Driver Incentive Plan. This plan assigns insurance points for certain traffic crimes and infractions. These points result in higher insurance premiums. A conviction for reckless driving results in 4 insurance points, which can increase insurance premiums up to 80%, depending on your insurance carrier. Obviously, these increases are nothing to take lightly. In some cases, the insurance increases can be worse that the penalties a court will give.
If you have been charged with reckless driving, you may get another ticket from the officer as well.  The severity of the reckless driving and the seriousness of the other offense may have an impact on what sort of resolution can be obtained in your case.  Another aspect that affects your case is your driving record.  If you have a large number of convictions for other traffic offenses, it will be harder to get your case resolved favorably.  On the other hand, if your record is clean, it will probably be resolved more favorably.
Sometimes, you will not even have to appear at court if you have a lawyer to appear on your behalf. Even if you do have to appear, a lawyer can work to make sure that your case is dealt with early on the session of court, rather than having to potentially wait until the end of the court session before your case is called. This will save you the headache of having to sit on a hard bench, unable to do anything about your case until the Assistant District Attorney calls your case.  Going to work instead of court is often well worth the amount you pay an attorney.  An attorney can negotiate on your behalf and ensure that your rights are protected.  A traffic lawyer's goal is to minimize the consequences that the client will face because of the ticket.
If you hire our firm, we will be glad to give your case the personal attention that it deserves. We will work hard to determine the course of action that we will take on your case. We may try a number of ways to help you get your case resolved. If you have any questions about your case, please feel free to call us.  Our firm is dedicated to helping clients avoid the hassle and frustration associated with going to traffic court, while protecting their best interests.  We would be honored if you chose our firm to handle your case.